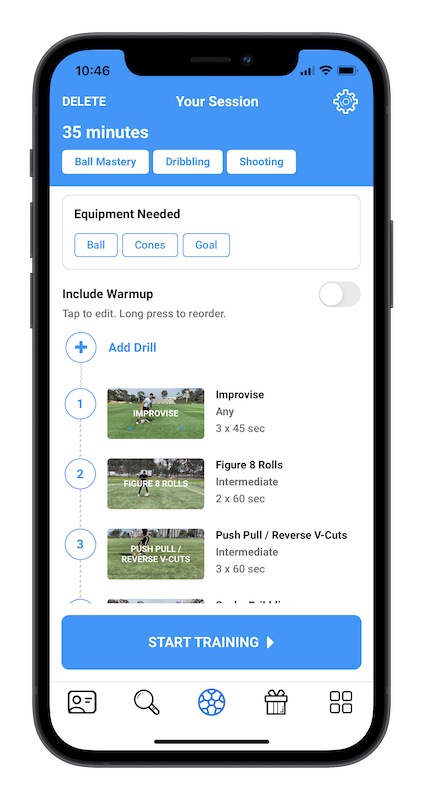 GLOBASPORT BUILDS YOUR PERSONALIZED TRAINING.
GLOBASPORT considers your overall skill level, studies your previous sessions, and adapts to the equipment/space available to you to build your custom workout.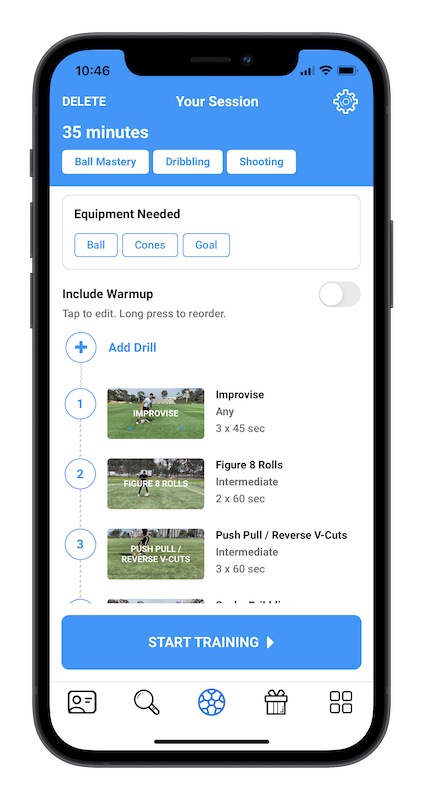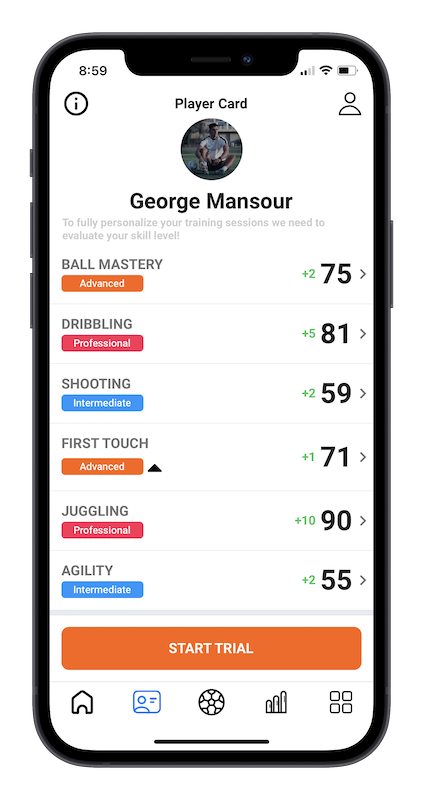 GLOBASPORT TRAINERS EVALUATE YOUR SKILL LEVEL.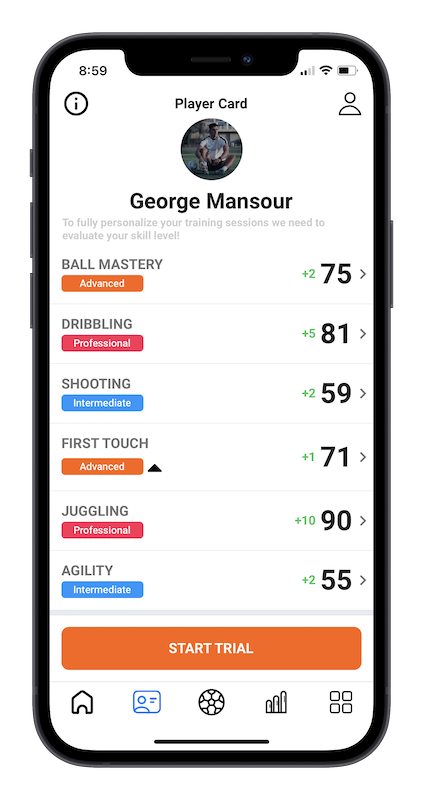 Real trainers will evaluate your skill level each month in order to create the best possible training plan for you.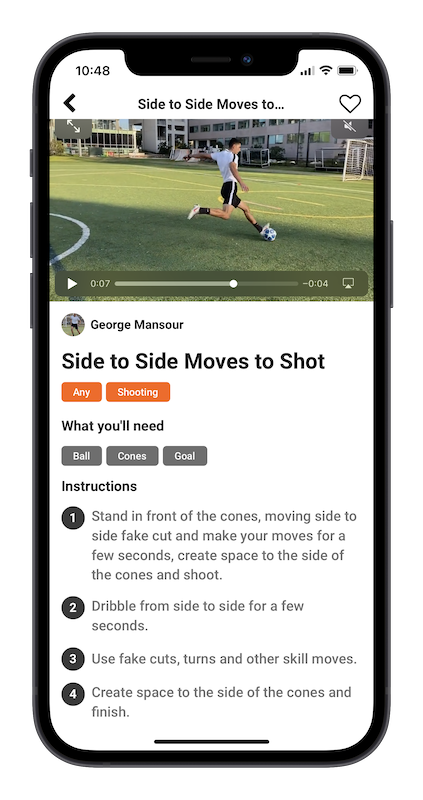 THE CLOSEST THING TO A REAL-LIFE PERSONAL TRAINER.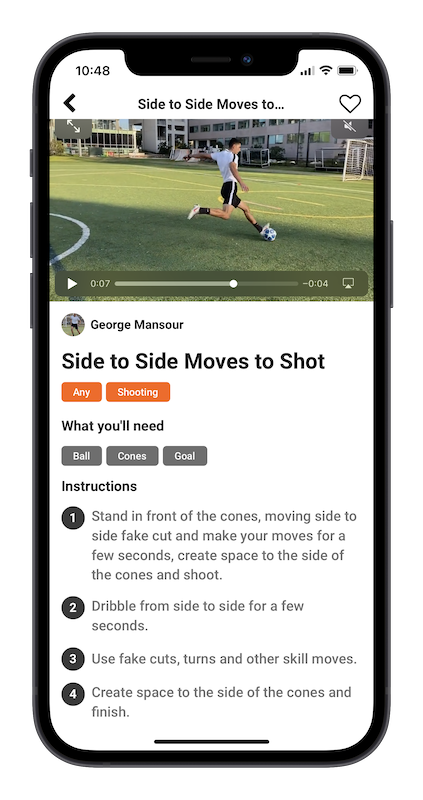 Just like a personal trainer, GLOBASPORT knows what your unique skill level is, understands what you need to work on, and can adjust to the space and equipment available to you at the moment.
Over 12,000+ players actively use the Globasport app!
Genuinely is the best app out there. I have programs, I've tried other apps, & none of them match the innovative and quality of this app. Completely fresh session every time, accommodate based on ability, AND you can put how much room + equipment. There is nothing better than this, free or paid is 100% worth the download.
This is SO underrated! This app provides a nice experience for all users, for all ages. It has a huge variety of content and drills for everyone to do. For you to not get bored. The drills are simple and do not require any sort of complex, expensive equipment. Highly recommended for people who have just started their football career!
Really enjoying the functionality of the app. I am using this for my 9 year old and it is really working well. I love that I can choose where we train and it accounts for space and equipment. We use this to add 15 min per day of supplemental training for my 9 year old and that is just right to add to her team training.
A FUN, ENGAGING, AND EFFECTIVE WAY TO TRAIN ON YOUR OWN!
Download the app today and start training!
Make individual training a part of your team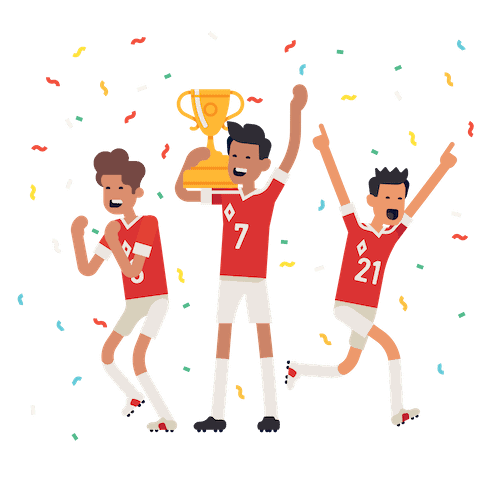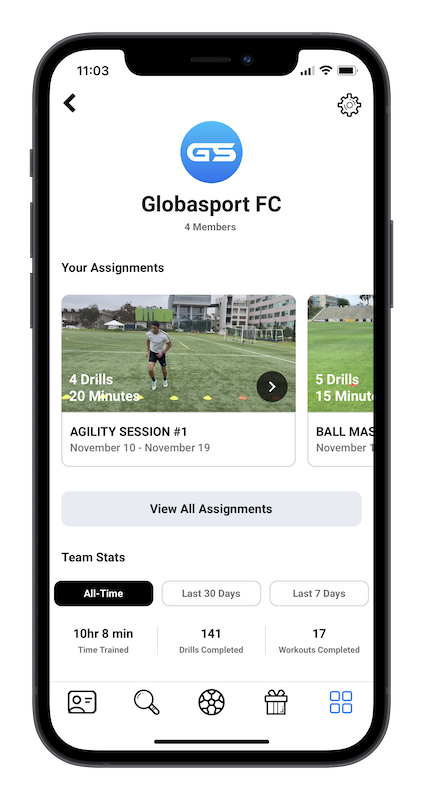 Globasport is an excellent way for your team to get better together. Easily set up a virtual team, create and assign training sessions, track stats, and help your players develop their skills anytime, anywhere.
With Globasport's training algorithm coaches will be able to create personalized workouts based on their teams' age and overall skill level.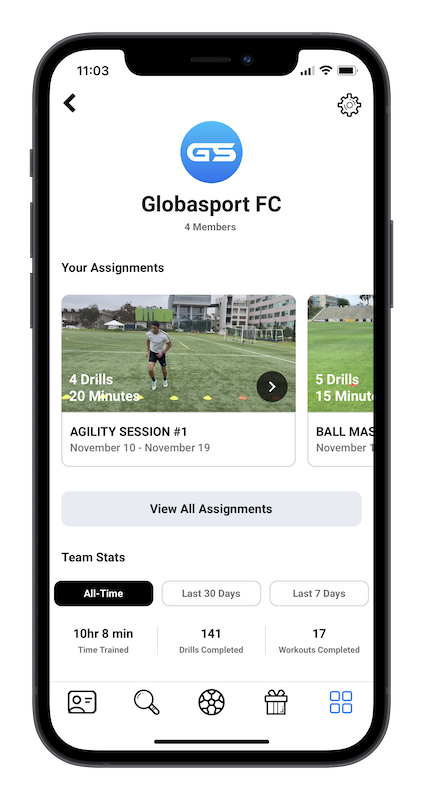 Download the app today and start training!
Are you ready to unlock your full potential? 
Download the app today and start training!